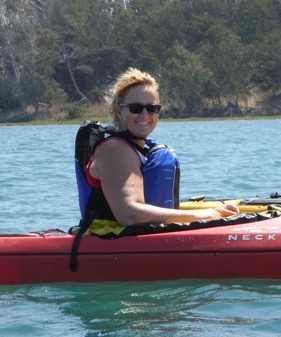 Studio Director
Youth Program Coordinator
Lisa has spent the majority of her teen and adult life working with kids of all ages and abilities in a variety of activities. She currently not only teaches the youth and teen programs at the Ceramic Studio but also keeps challenging herself with classes and workshops to advance her scope of practice with clay. Lisa's enthusiasm for all things clay will gently guide your child through a fun and creative process.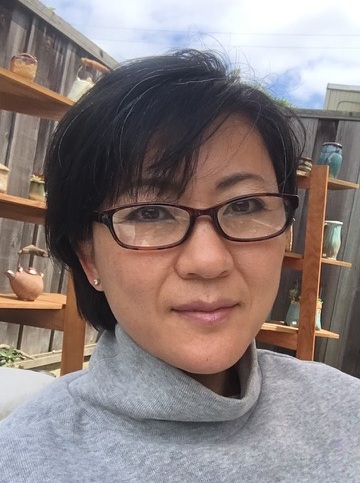 Adult Class Instructor
Miki Shim Rutter is a Bay Area ceramic artist transplanted from Chicago in 2012. Her work is represented in private and public collections nationally and internationally, and she teaches adult classes and workshops in teapot making for the wheel and for slab-building processes earning her title as the "teapot lady". She looks forward to engaging with adult clay enthusiasts in the small group setting that Wilson Park Ceramics Studio provides.

Summer Camp Instructor
Maddy is a fourth year student at the University of Alberta in Edmonton. She is majoring in Elementary Education with a focus in bilingual education. Born in Canada, she was raised in Cupertino and graduated from Cupertino High School in 2016. Maddy volunteers in Edmonton schools, where she works with deaf and hard of hearing students through sign language. Following her passion for dance she is currently a part of the executive team of MOD Contemporary dance, a student-run dance company. Acting President of her campus Special Olympics group, she strives to make her classrooms inclusive to every artist. She enjoys creating activites that incorperate both creative and educational spheres.
Summer Camp Instructor
Rylie is a fourth year college student at Cal Poly San Luis Obispo. She is majoring in Liberal Studies with the intention to become a middle school teacher. She is a Cupertino native and graduate from Cupertino High in 2016 where she won the gold award in visual arts. She volunteers in local elementary schools, where she has experience working with bilingual and deaf/ hard of hearing students. Currently Rylie is the events coordinator for the Student California Teacher's Association at Cal Poly. She enjoys encouraging young minds to pursue their creative passions.
Summer Camp Assistant
Anushka is in her junior year at Monta Vista High School. She has been dancing for 12 years & taught dance to children for 4 years. As well as her dancing she has been heavily involved in her school's drama program. In 2018 she attended a 3 week summer intensive for performing arts at UCLA. Including her love for theatre & dance she has been doing ceramics for 3 years & has been working with the Wilson Ceramics Program for the last 2 years. Anushka loves what the arts have to offer and believes that it can have a positive impact on young minds.